Si son tan tiernos que te arrancan la cara a lambidas
Nunca atacan
…hasta que te atacan y si tienes suerte lo cuentas,que gente tan extupida el dejar a una criatura cerca de un animal de esos que fueron creados para pelear y matar
Ellos eran los NANNYS DOGS en epocas pasadas, muy comun.

No hay perro malo, sólo dueños irresponsables.
Eso es un MITO muy difundido por los locos que defienden a esos perros, lo que pasa es que la gente cree y no investiga por si mismo

A timeline search does not turn up a mention of the exact term "nanny dog" until 1987 in an archived Toronto Star article entitled, Move to Outlaw Pit Bulls Under Study in Several Cities.
"Breeder Kathy Thomas, president of the Staffordshire Bull Terrier Association said, 'We're aware of the fighting - there's a lot of it in the Hamilton area. We only sell to family homes.'"
"Thomas, mother of two young children, said her eight Staffordshires are 'wonderful with children. In England, our Staffies were called the nanny-dog because they were gentle with kids.'"
Here's where the lie begins to get twisted into its most bizarre and current form and the Nanny Dog myth jumps on the crazy train.
Myth
#1:

It's the owner not the breed

The outdated debate, "It's the owner, not the breed," has caused the pit bull problem to grow into a 30-year old problem.1 Designed to protect pit bull breeders and owners, the slogan ignores the genetic history of the breed and blames these horrific maulings – inflicted by the pit bull's genetic "hold and shake" bite style – on environmental factors. While environment plays a role in a pit bull's behavior, it is genetics that leaves pit bull victims with permanent and disfiguring injuries.

The pit bull's genetic traits are not in dispute. Many appellate courts agree that pit bulls pose a significant danger to society and can be regulated accordingly. Some of the genetic traits courts have identified include: unpredictability of aggression, tenacity ("gameness" the refusal to give up a fight), high pain tolerance and the pit bull's "hold and shake" bite style.2 According to forensic medical studies, similar injuries have only been found elsewhere on victims of shark attacks.3

Purveyors of this myth also cannot account for the many instances in which pit bull owners and their family members are victimized by their pet dogs. From 2005 to 2015, pit bulls killed 232 Americans, about one citizen every 17 days. Of these deaths, 51% involved a family member and a household pit bull.4 Notably, in the first 8 months of 2011, nearly half of those killed by a pit bull was its owner. One victim was an "avid supporter" of Bad Rap, a recipient of Michael Vick's dogs.5
Pero que desesperante mire el video y hasta a mi me colmo la paciencia la chikilla porque no les tiro su comida y se largo de ahi que irresponsabilidad de la persona ke grava el video arriesgando ke los perros hambrientos se comieran a la ninia de hambrientos ke estaban
Y despues le hechan toda la culpa a los animales​:scream:
TAN SOLO EN LO QUE VA DEL 2016 EN ESTADOS UNIDOS,12 PERSONAS AN SIDO ASESINADAS POR ESTOS ANIMALES ADEMAS DE CIENTOS DE ATAQUES A HUMANOS Y ANIMALES
AQUI ALGUNAS DE LAS VICTIMAS

Police believe a 45-year-old man was attacked and killed by one of his own pit bulls in St. Louis County. St. Louis County police were called to the 2200 block of Redman Avenue near Spanish Lake about 10:30 a.m. Monday, authorities said. Police say Adonis Reddick, 45, was found dead and had bite marks on his body. On Tuesday, authorities said "penetrating and perforating wounds to the victim's neck" had caused his death.

Two people have been charged with having a vicious dog after a 15-month-old child suffered life-threatening injuries after being mauled by a pit bull Wednesday night in Grayson County. The dog had the girls head in its mouth. Underwood was bitten in the face while trying to stop the attack.

Talen West and 8-year-old Jaylen West were playing in the woods near a home at 2484 Odum Road in Lumberton late Sunday morning when they encountered a neighbors pit bull. The dog attacked both children. Emergency crews were called at about 11:20 a.m. and they found Talen West unresponsive upon arrival. The brothers were taken to Southeastern Medical Center, where Talen West died.
http://pitbulldeaths.info/images/GriffinHuston2015.jpg
A 9-year-old boy was mauled to death while he was home alone in a trailer, Yuba County Sheriffs investigators said on Monday. The boys 24-year-old sister was in charge of watching him, but left him alone with her three pit bulls, reports CBS Sacramento.

e girlfriend of a 22-year-old man who died when he was attacked by his pit bull terrier called Trigger has spoken of her devastation over his death, saying she loves him so much. Jessica Hill told MailOnline no words could express her sadness after her boyfriend, Liam Hewitson, was bitten by her dog at his house in Preston, Lancashire, at around 3:45 pm.
http://www.miseeharris.com/wp-content/uploads/2016/02/Screen-Shot-2016-02-11-at-11.06.53-AM.png
Police say a 3-day-old boy was fatally mauled by a pet dog as his parents watched helplessly in their San Diego home. Sgt. Tu Nguyen said the parents were in bed watching TV with their newborn son and pit bull-mix Thursday night when the mother coughed, startling the dog. Nguyen said the dog reacted by biting the baby, resulting in a traumatic injury. He said the parents pulled the animal off and took their only child to the hospital, where he was pronounced dead.
Los perros tienen también sus sentimientos,humor y caracter,esos perros son de carácter fuerte y muy fuertes para pelear yo no se si tendría uno,los chihuahuas son bien nerviosos y pueden llegar a morder pero como son peques pues no hay pedo.los perritos que he tenido han sido mestizos y muy buenos ni delicados ni agresivos solo ladradores algunos otros ni eso.
hi BeckyG, no vi el video. pero en que cabeza cabe dejar a una ninia con todos esos perro… ni loca dejo a mi ninio con esos animales…
ah y dejame decirte que amo a la Becky G, se me hace una ninia super talentosa, cantante y compositora ademas de actriz
yo tambien[quote="chicadorada, post:13, topic:118146, full:true"]
hi BeckyG, no vi el video. pero en que cabeza cabe dejar a una ninia con todos esos perro… ni loca dejo a mi ninio con esos animales…
ah y dejame decirte que amo a la Becky G, se me hace una ninia super talentosa, cantante y compositora ademas de actriz
[/quote]
la victima de ayer 5/15/2016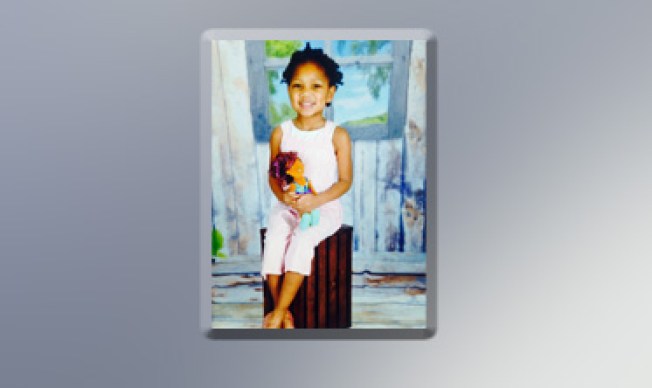 A five-year-old girl was hospitalized Saturday morning after being attacked by the family's pit bull mix inside her New Jersey home, police said.
The girl, Janaya Everett, was in an upstairs room of the house in East Orange when two pit bulls entered and one attacked her, police said. The dogs live in basement of the home.
Que trizte todas esas historias Deli.,
y pensar que muchas personas mueren atacadas por sus propias mascotas
que Horrorrrssshhh la ultima del bebito. Esos padres deven estar arrepentidos pa toda su vida de haber tenido ese
mal.animal.
Y cuando esos animales atacan a sus hijos entonces quieren linchar al pobre perro.
Yo no confiaría dejar un bebé con esa raza
Yo tuve dos pittbulls en el pasado en distintos tiempos y siendo honesta, si pueden ser bastante peligrosos para una familia con hijos pequeños. Son muy fuertes fisicamente.
Por fortuna los tuvimos desde que eran cachorros y crecieron en un ambiente sano libre de agresiones.
Me daba mucha risa ver como la gente se alejaba de mi cuando los llevaba a caminar.
Nunca me dio temor llevarlos a caminar sola por la noche. Me sentia muy protegida.
Kim seria en una epoca los Nanny's dogs, pero esos perros se devoran un nino en minutos. Aqui en los Mayamis, estan prohibidos esos perros. Hay multas hasta de 500 dolares si ven a una persona con un perro de estos paseandolo x las calles, la policia los ve y no dice nada, pero cuando pasan las tragedias alli estan todos disparandole al perrito. En estos dias unos cuantos se devoraron a un chiko, mejor dicho han pasado muchas tragedias de muerte con estos perros.
La culpa de no es del perro sino del dueño irresponsable que no sabe educarlo.